We are excited to announce that Faith Center musical theater camps will be hosting 2 very special guests this month.  All Faith Center members are welcome to attend!
Wednesday, July 25 at Jefferson High School (11am to 1pm)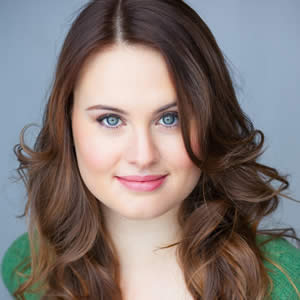 Lindsay Dunn, who performed the role of Princess Fiona in the "Shrek" International Broadway Tour,  will be speaking with the junior and senior high musical theater camp students about her personal journey, and how her faith has helped guide her.  She will coach students through a mock audition, perform a song (or two), and answer any questions the students may have.
Thursday, July 26 at Jefferson High School (11am to 2pm)
Stephen Davis, award winning Associate Professor of Theater Arts, will be hosting 2 workshops on stage combat; for the senior high musical theater camp students (11am), and then for the junior high students (12:30pm).
---
More about Lindsay Dunn:
Lindsay Estelle Dunn is an actress in the theater and film industries.  She has recently played the role of Princess Fiona on the International Broadway Tour of SHREK the Musical. Lindsay has earned a Bachelor of Arts in Theater Performance. She currently directs, choreographs and instructs dance at studios and schools in New Jersey. In addition to teaching students it is Lindsay's great joy to bring the love of Jesus Christ into the theater.
More about Stephen Davis:
STEPHEN DAVIS is a tenured Associate Professor of Theater Arts at Centenary University and is a proud member of the Actor's Equity Association. Stephen has taught theatre-based workshops at summer camps all over the Tri-State since 2004. While at Centenary, he has been honored with both the 2014-2015 Distinguished Teacher of the Year Award and the 2010-2011 United Methodist Exemplary Teaching Award.  Stephen has a B.F.A. in Acting from The Theatre School at DePaul University and an M.F.A. in Directing from USC.  He teaches classes to all ages in Shakespeare, stage combat, theatrical makeup, acting, directing, playwriting, and video production.